At the centre we offer a Bump, Birth and Baby Antenatal course, run by the centre staff, Health Visitors, Midwives and Community Nursery Nurses. Providing you with all the advice and support you will need leading up to the birth of your baby.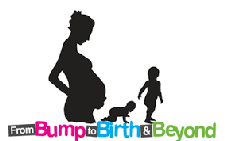 Bump, Birth and Baby Stuff
Bump, Birth and Baby Stuff – a 6 week antenatal programme.
Bump, Birth and Baby Stuff is a collaborative approach to providing seamless ante-natal care to expectant parents.
The Partnership is a collaboration made up between Central Bedfordshire Council, Bedford Hospital Community MIdwife Team, ivel Valley 0-19 Health Visiting Teams and Stotfold, Shefford, Sandy and Biggleswade Children's Centres.
The programme that we offer is a 5 week course for expectant parents covering topics such as:  
week 1 - Getting To Know Your Bump.
week 2 - Planning for birth and Getting Ready.
week 3 - Responsive Feeding and Our Baby's Cues.
week 4 - Caring For Our Baby.
week 5 - Our Health and Well-Being.
week 6 - Reunion - once the babies have been born
Ideally, expectant mums should be at least 26 weeks gestation, or more, when they start the 5 week course, and have at least 6 weeks before their expected due date, to be sure there is time to complete it.
Partners are more than welcome to attend too.  If you would like to bring a partner, friend or family member with you, please just book a 2nd ticket in the name of that person.
PLEASE NOTE THAT THE BOOKING SITE OPENS 12 WEEKS BEFORE THE COURSE STARTS.  YOU WILL NOT BE ABLE TO BOOK BEFORE THIS DATE.
http://www.eventbrite.co.uk/o/bump-birth-and-baby-stuff-10636816132
We have searched the internet for some links which you may find useful, these are listed below for you to take a look at. 
Action on Pre-Eclampsia (APEC) aims to raise public and professional awareness of pre-eclampsia, improve care and ease or prevent physical and emotional suffering caused by the condition.
www.apec.org.uk 
BirthChoice UK is aimed at pregnant women to help them choose where to give birth. This could mean choosing a hospital, a birth centre, midwifery-led unit or a home birth.
www.birthchoiceuk.com 
National Childbirth Trust offers support in childbirth, pregnancy & early parenthood.
www.nct.org.uk 
Twin & Multiple Births Association offers support and information to anyone expecting or caring for twins, triplets or more. Their services include Twinline, a confidential helpline staffed by trained volunteers who are parents of multiples.  
www.tamba.org.uk